"The English Reformation was not merely a religious event; it was also a social one. While the spiritual mould of the Middle Ages was shattered, a corresponding revolution, no less complete and no less far-reaching, occured in the structure of secular life and the seat of power. The Knights and ecclesiastics who had ruled for ages vanished away, and their place was taken by a new class of persons, neither chivalrous nor holy, into whose competent and vigorous hands the reins, and the sweets, of government were gathered..."
"Elizabeth and Essex"
Lytton Strachey
Son of two illegitimate branches of the royal tree, the first Tudor had to his ascent to the capricious circumstances that surrounded the fight of two powerful families of the kingdom by the throne to which both had equal right. The War of the Roses flowed the blood of eighty royal princes, and with them nearly all the old English nobility. In thirty years the country saw twelve large battles and a great number of partial struggles; and four kings of one or another faction were replaced in the throne. The only surviving male representative of the house of Lancaster, Henry Tudor became King by the force of his sword, but as the bastardy of his origins was making more legitimate the claim of his rivals, he married Elizabeth of York, the eldest daughter of Edward IV, the most illustrious member of the rival house. By this way the war ended, joining the two dynasties under the empire of the Tudor rose.
The throne was no longer an uncertain place for Henry VIII; he was the second King of his dynasty, with legitimate right to be in that place... and his son would be the next...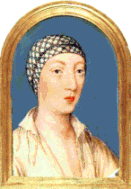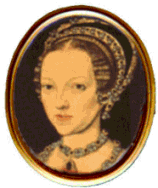 Elizabeth I of England shares with August, Charlemagne, Saint Louis and Louis XIV, the unusual privilege of have given their name to their century. It is perhaps the only one woman, together with Catherine II of Russia, that is located in the reduced circle of the large figures of the history. There are numerous the biography, novels or films that she inspired. Yet, few personages have let to the posterity an image with greater contrasts, but complex and enigmatic.
"I know I have the body of a weak and feeble woman, but I have the heart and stomach of a king"
(Tilbury speech, 1588)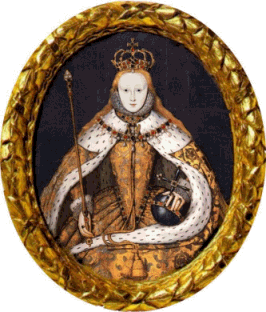 To be a King and wear a crown is a thing more pleasant to them that see it, than it is pleasant to them that bear it.
I were content to hear matters argued and debated pro and contra as all princes must that will understand what is right, yet I look ever as it were upon a plain tablet wherein is written neither partility or prejudice.
There is no jewel, be it of never so rich a price, which I set before this jewel; I mean your love.
Though God hath raised me high, yet this I account the glory of my reign, that I have reigned with your loves.
I have ever used to set the last Judgement Day before mine eyes, and so to rule as I shall be judged to answer before a higher judge.
You may have many a wiser prince sitting in this seat, but you never have had, or shall have, any who loves you better.
It is not my desire to live or to reign longer than my life and reign shall be for your good
(Golden Speech, 1601)
Tudor ancestors:
Tudor England Peerage
Elizabethan Peerage - Old Titles and some Irish Peerage - Gentry
And more:
Who's Who In Tudor History - Life in Tudor Times
Movies and Television - Books
Architecture - Maps
Links of Interest
I want to Know what you think:

E-Mail me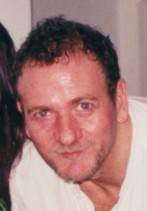 To Berele Catz, who always will be a part of this project!
Your friends will miss you!